AY 5 HEL-JFK January 2016 Part 2
Macarone-sortiment
Haagen-Dazs Vanilla or strawberry cheesecake Ice Cream
Coffee and tea, avec
Light Meal
We served a light meal ca 90 minutes before landing.
Goat cheese and beetroot salad with apple and pine nuts
Balsamic-olive oil or Caesar dressing
Fresh Fruit
Snacks
Throughout the flight we will served a variety of snacks and sweets in the cabin.
Feel free to choose from fresh fruits, potato chips, noodles, nuts and almonds and chocolate.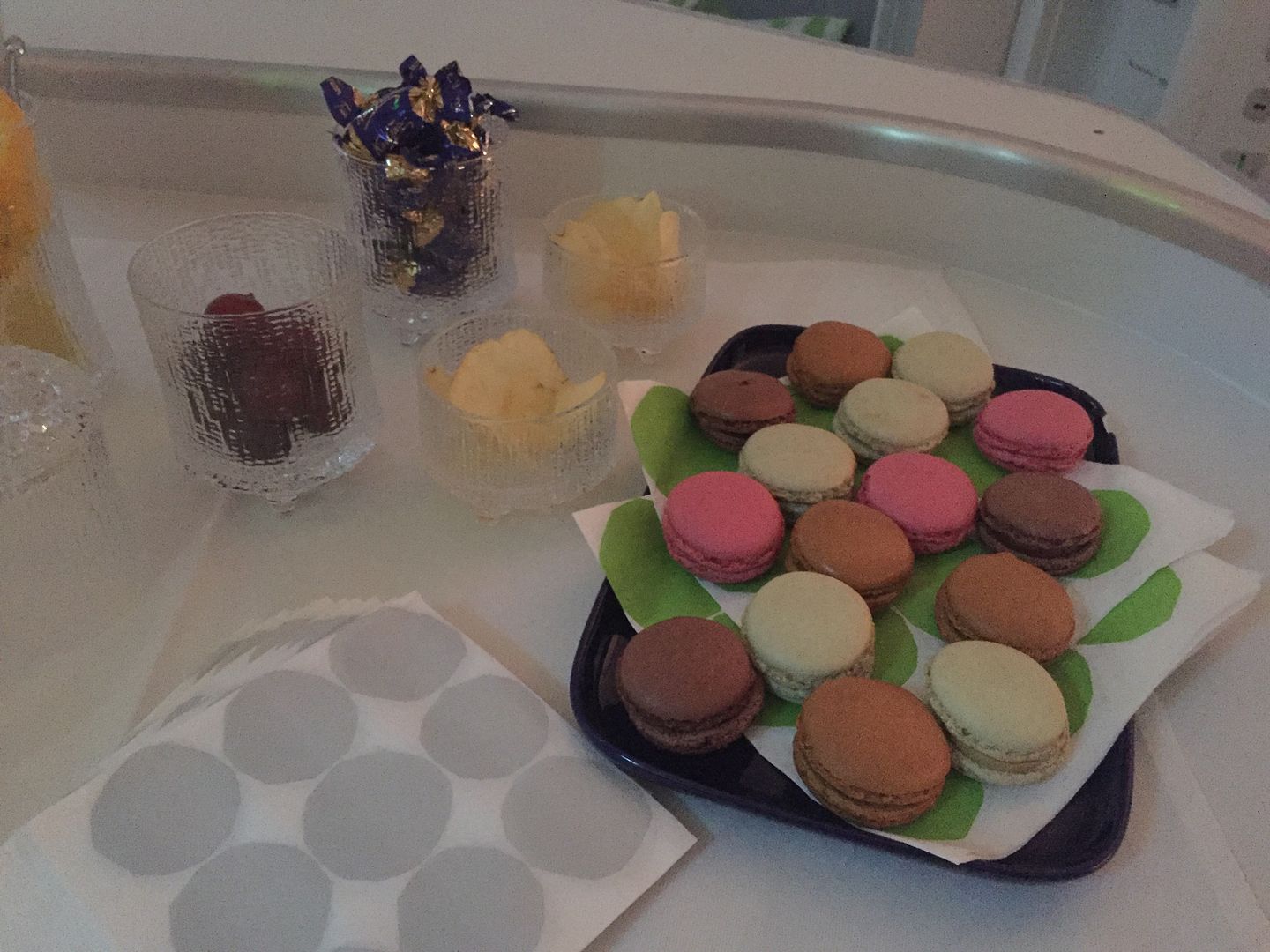 66300303 HEL-JFK 1601