May 2022
Turkish Airlines Business Class
TK 1823 Istanbul to Paris CDG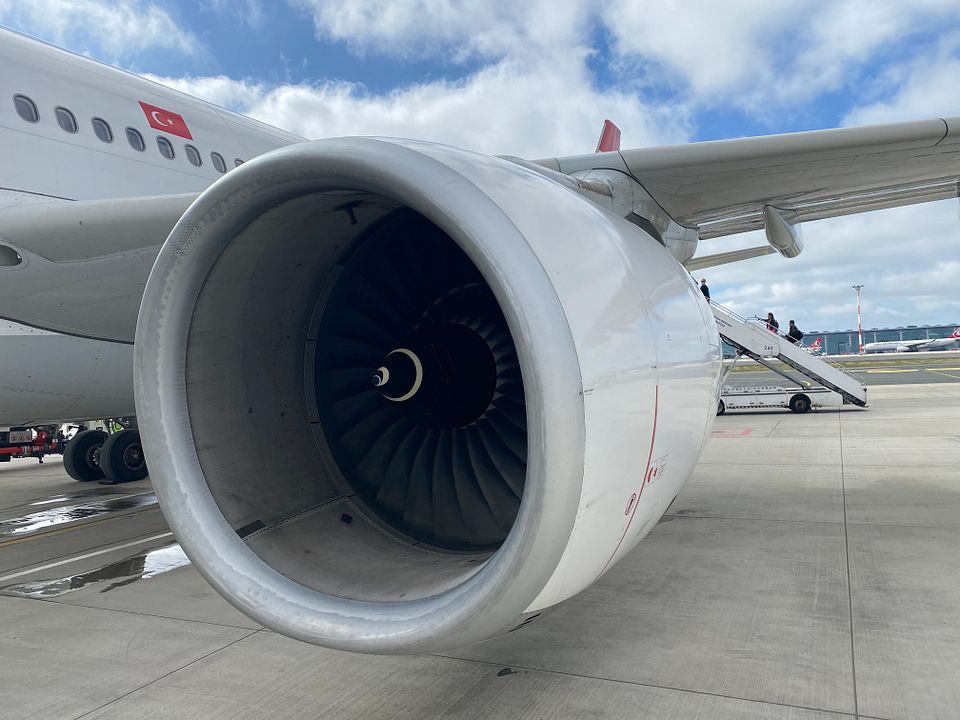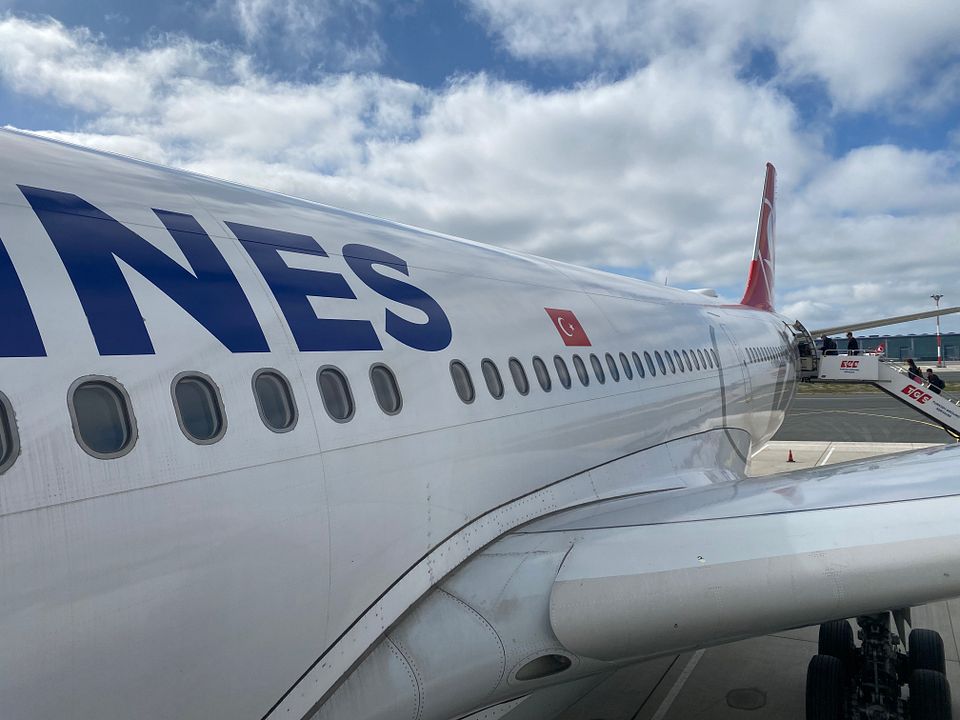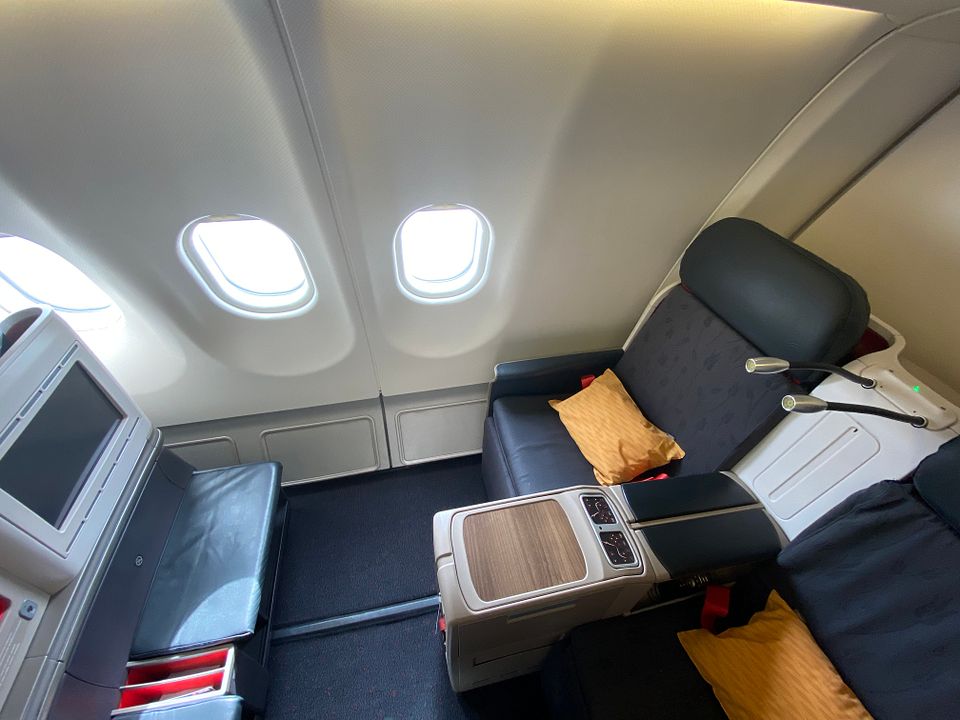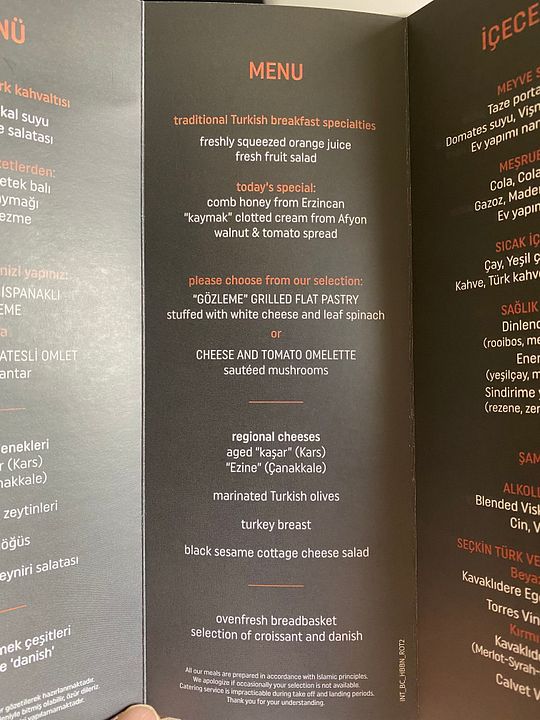 Menu
Traditional Turkish Breakfast Specialties
Freshly squeezed orange juice
Fresh fruit salad
Today's special:
Comb honey from Erzincan
"Kaymak" clotted cream from Afyon
Walnut & tomato spread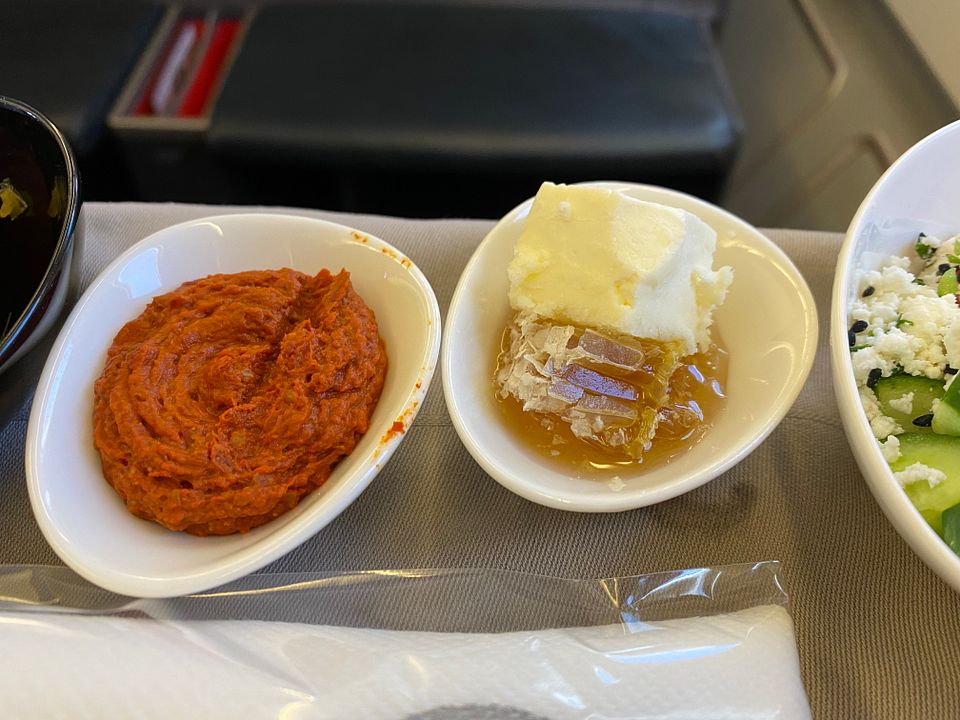 Please choose from our selection:
"Gözleme" Grilled Flat Pastry
Stuffed with white cheese and leaf spinach
Or
Cheese and Tomato Omelette
Sautéed mushrooms
Regional cheeses
Aged "Kasar" (Kars)
"Ezine" (Canakkale)
Marinated Turkish olives
Turkey Breast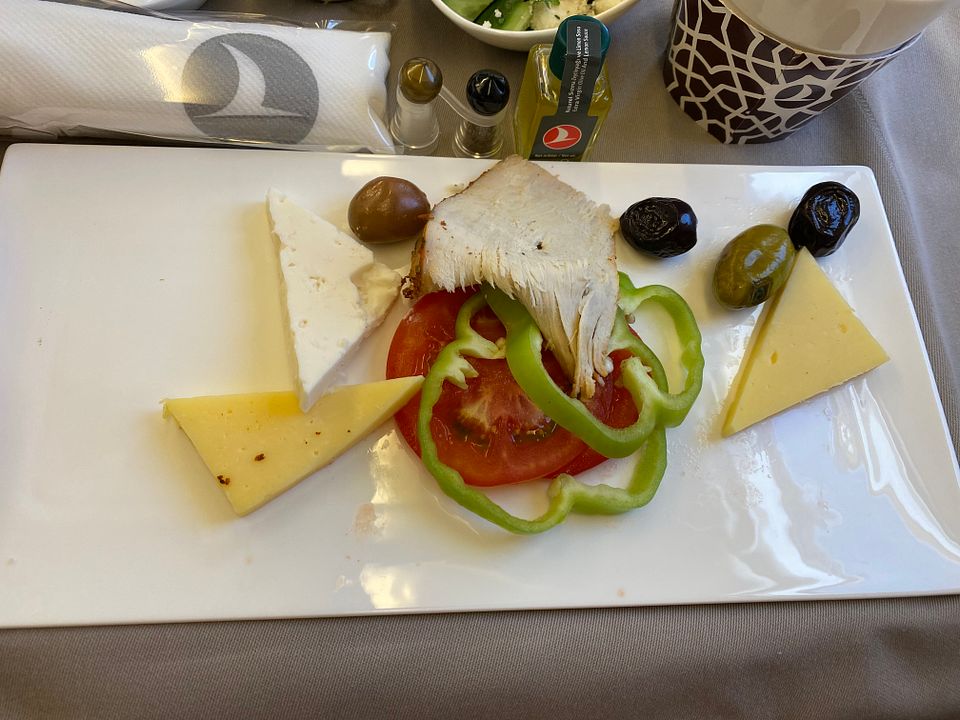 Black sesame cottage cheese salad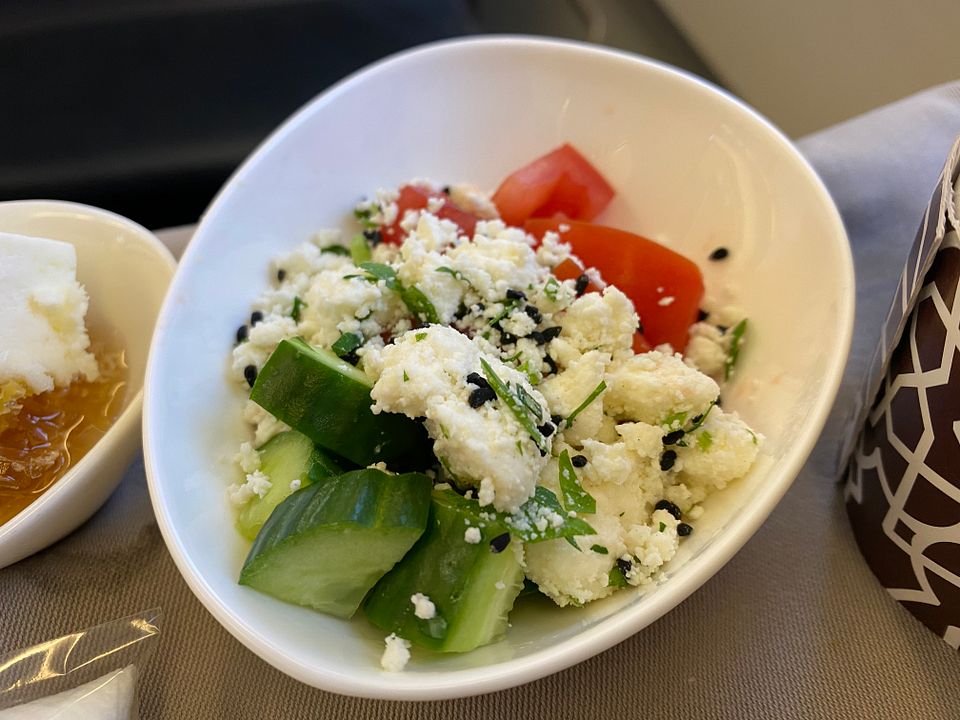 Oven fresh bread basket
Selection of croissant and Danish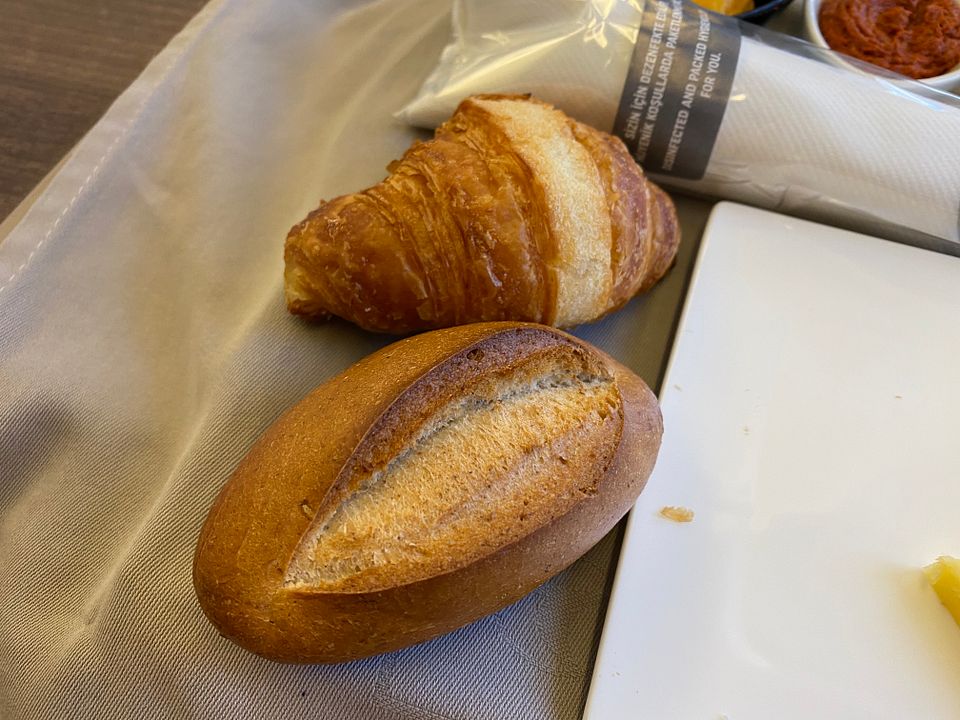 INT_BC_HBBN_ROT2
Other the fresh fruit salad, it was a good meal, despite Turkish Airlines never really changes its meals since moving to Do & Co. I was in the last row and they ran out of "Gözleme". I wanted the omelet so was not disappointed.