HX 68 HKG-LAX December 2017 Business Class
December 2017
Hong Kong Airlines Business Class
HX 68 Hong Kong to Los Angeles
New Celebrity Chef (from Hong Kong) – Gabriel Choy
"Hong Kong born and bred, Gabriel has spent part of his career in London working with celebrity chef, Gordon Ramsay, and at world-class restaurants, including Three Michelin Star awarded "The Fat Duck," as well as closer to home at "The Gaddis" of Peninsula in Hong Kong. He has held positions of Executive Chef and Senior Consultant at a number of Asia food and beverage groups while some may also recognize him from his appearances on numerous popular TV cooking shows.
Gabriel's experience of Western culinary techniques, his Hong Kong heritage, and use of locally sourced ingredients help to create a modern fusion style that never fails to surprise."
Lunch
Served shortly after departure
Starter
Side Salad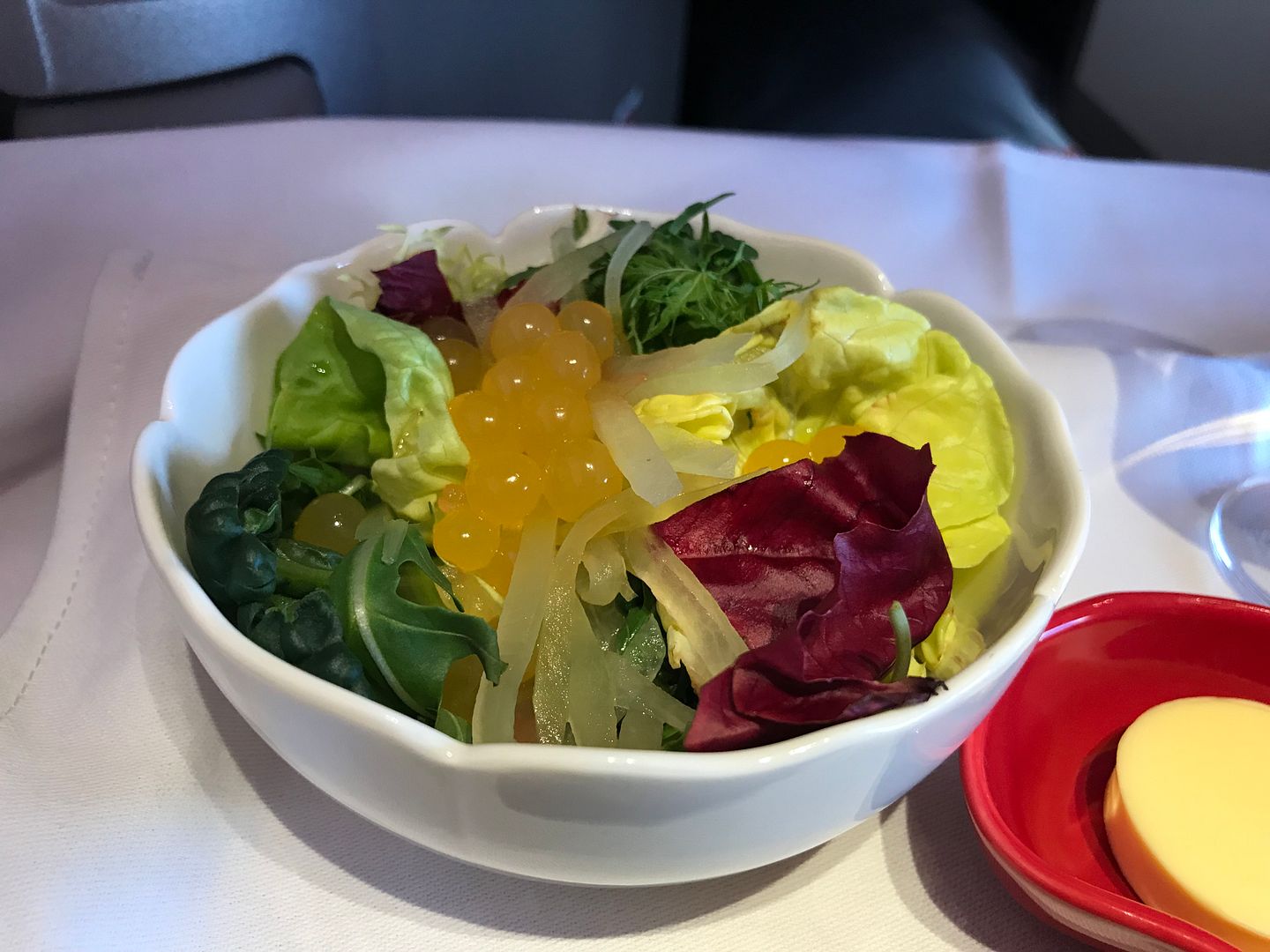 Foie Gras stuffed sachima with a mandarin marmalade
Soup
Italian roasted tomato soup
Main Course
Gabriel Choy's Black Bean tapenade gratin chicken supreme with bacon, pumpkin gnocchi in Genovese sauce, seasonal vegetables
Or
Dong Po Pork with steamed rice and seasonal vegetables
Or
Mushroom Risotto Wellington
Dessert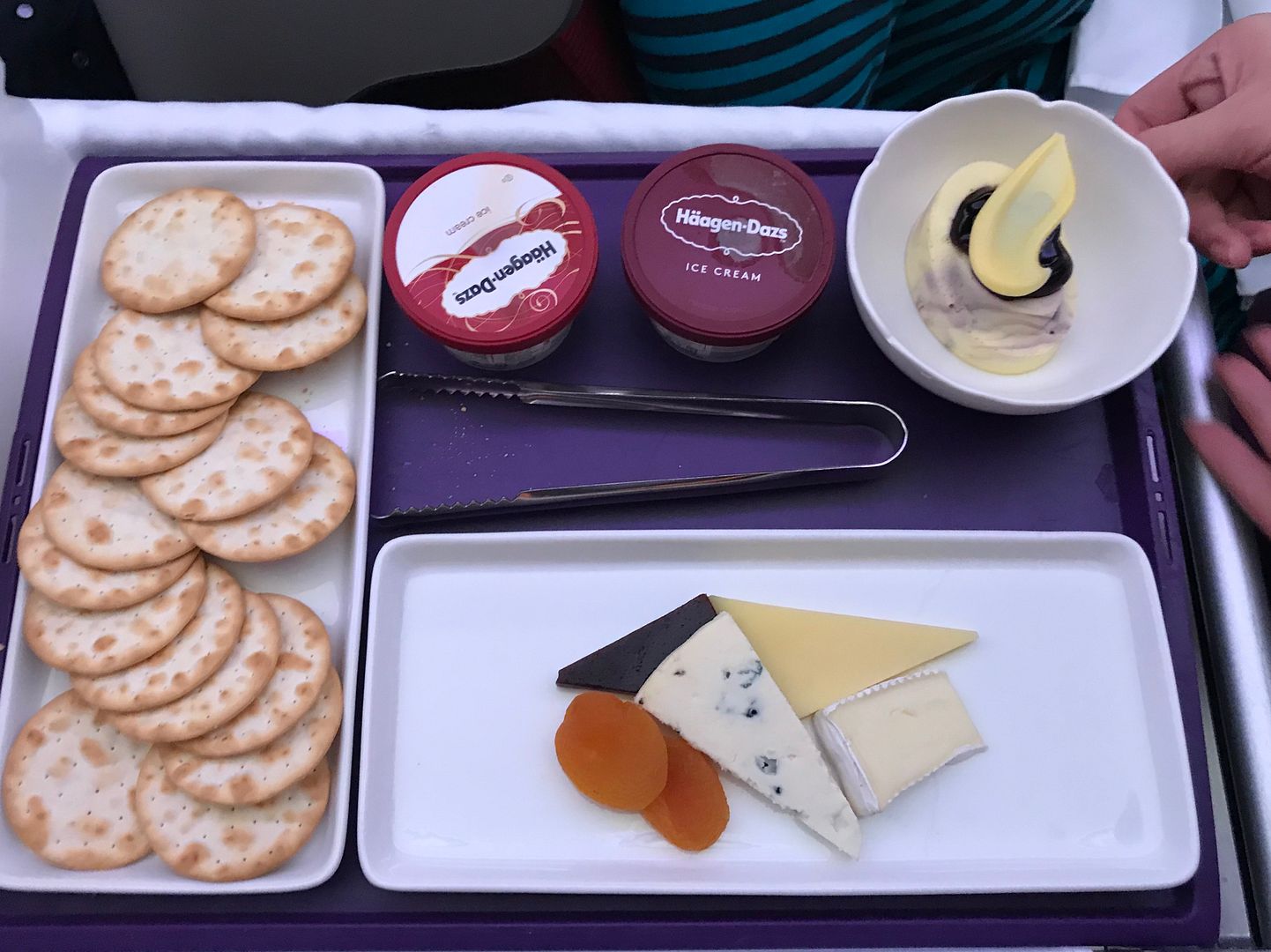 Baked blueberry cheesecake
Haagen-Dazs Ice Cream
Cheese Plate
Selection of Breads
Tea and Coffee
Mid-Flight Snack
A selection of sweet and savory snacks is available at the galley.
Alternatively, please ask the cabin crew at any time if you would like to enjoy one of the following mid-flight snacks.
Cheese and Tomato Calzone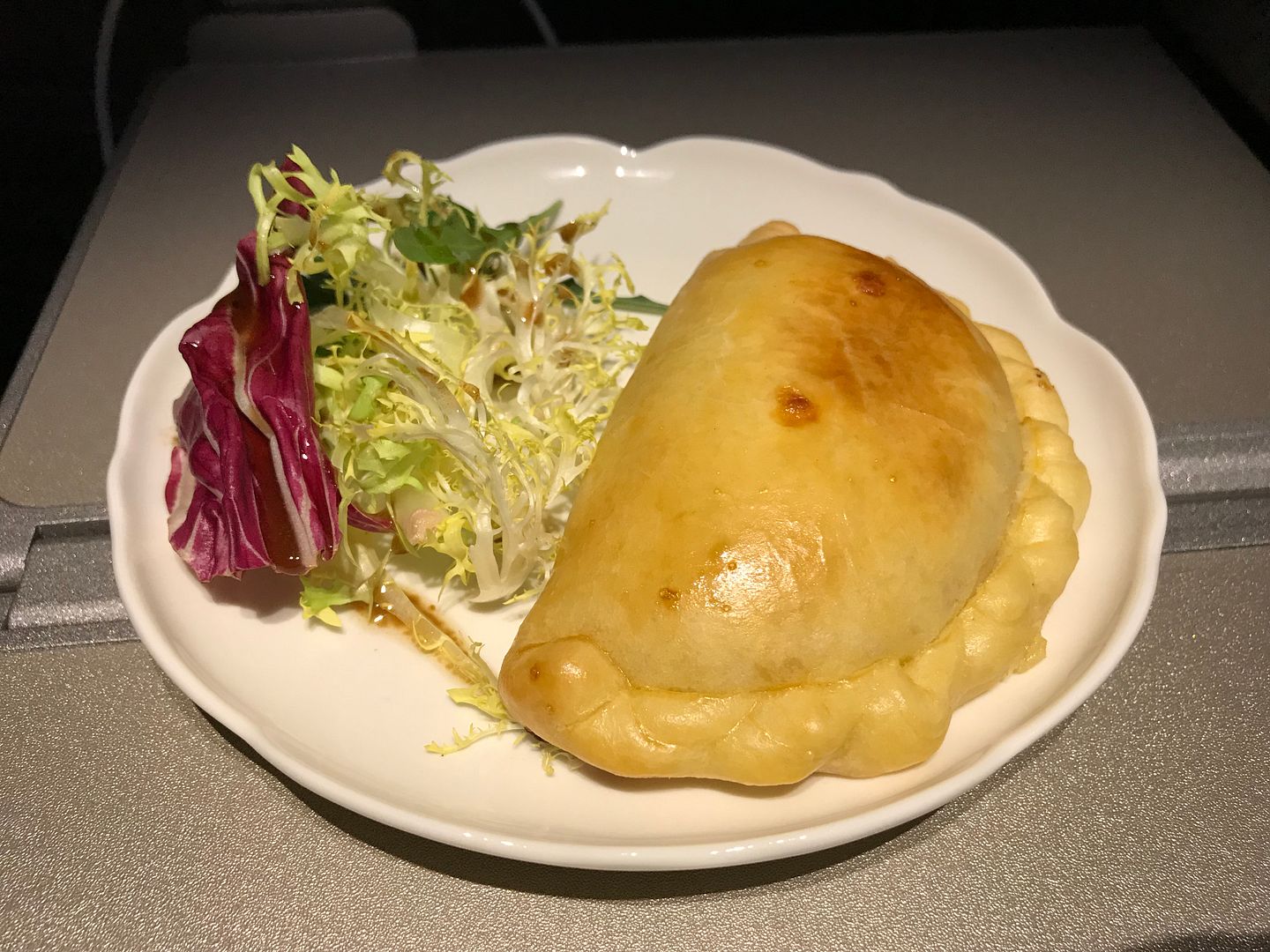 Pan fried pork loin and onion deep fried Chinese whole wheat bun
Cheese Plate
Breakfast
Served prior to arrival
Starter
Seasonal Fresh Fruit
Fruit Yogurt
Main Course
Leek, pumpkin, and mushroom frittata with red onion wedge and seasonal vegetables
Assorted Chinese Dim Sum
Chocolate Pancakes with banana whipped cream and mixed berry compote
Light Option
(Fresh fruit, fruit yogurt, cornflakes)
Selection of Breads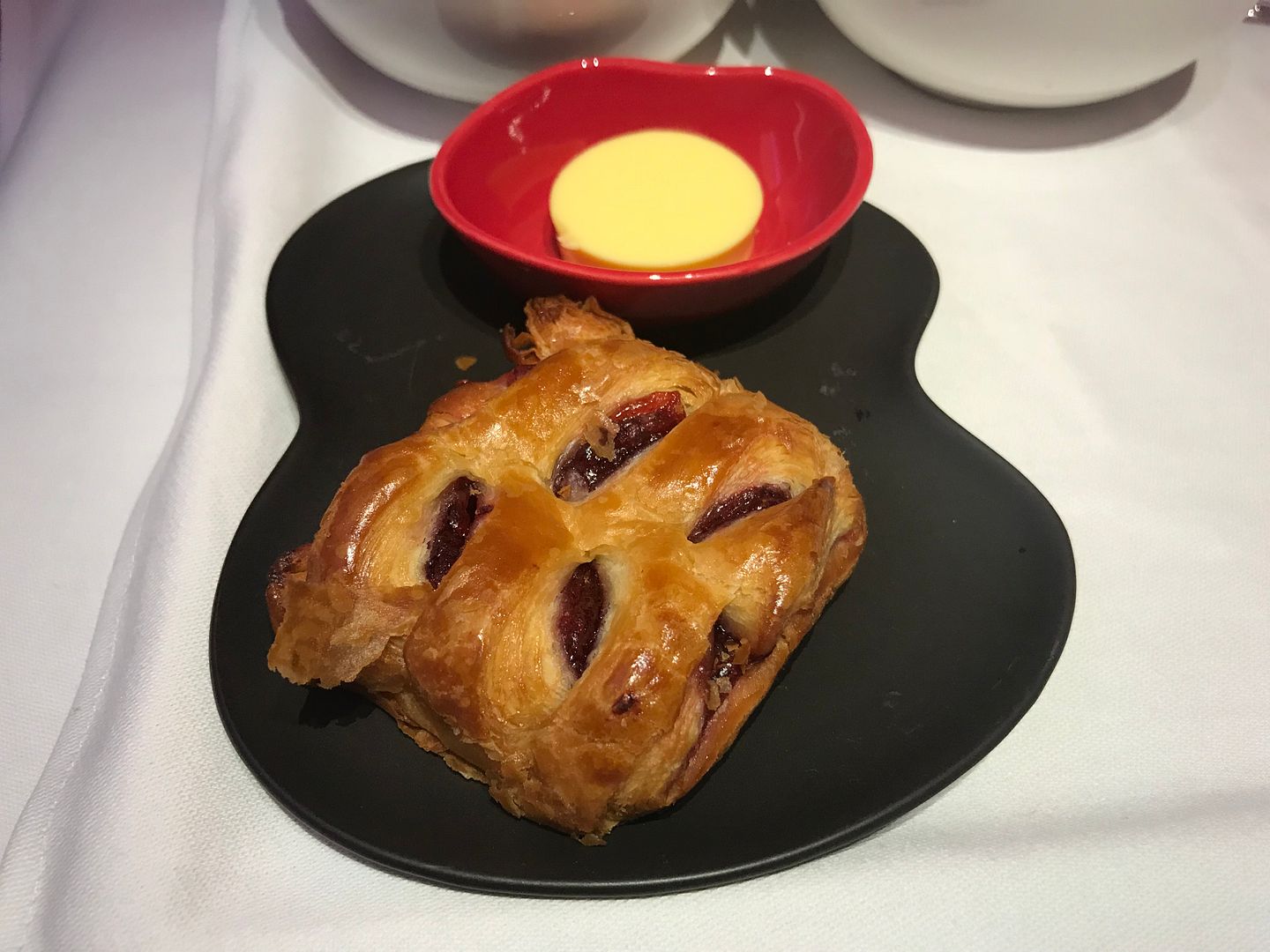 Tea and Coffee
2017HKGLAX_HMHBC3_V1
Wine List
Champagne
Gonet-Medeville Blanc de Noirs Premier Cru Brut NV
White Wines
Charlotte Street Chardonnay, South East Australia
Luis Felipe Edwards Family Selection Gran Reserva Sauvignon Blanc
Red Wines
Charlotte Street Cabernet Sauvignon, South East Australia
Luis Felipe Edwards Family Selection Gran Reserva Merlot