Westbound & Southbound Breakfast
[JetBlue 687 Boston to LAX October 30, 2022]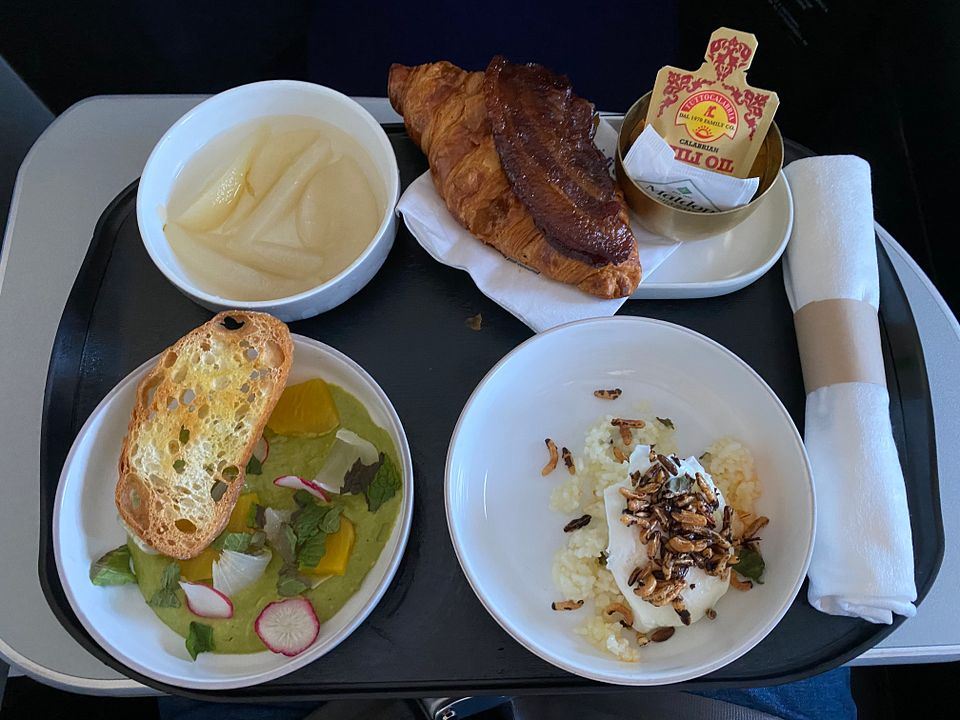 Welcome Snack
Rotating Selection
[None was offered]
Small Plates
Choose 3 of 5
Please note: The first three dishes are served chilled.
Poached Pears VG, DF, GF, NF
Tarragon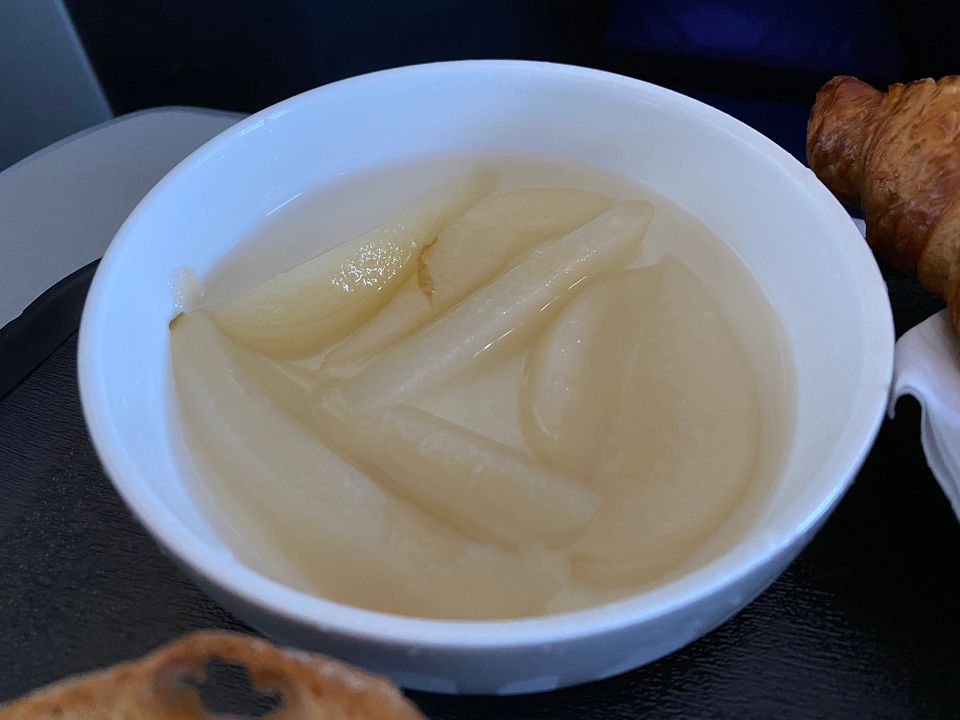 [JetBlue can do better with a real fruit plate instead of this canned fruit dish!]
Salted Yogurt V, NF, (GF Upon request)
Raspberry jam, salted oats
Avocado Toast VG, DF, NF (GF Upon Request)
Roasted golden beets, radish, pickled cipollini, crostini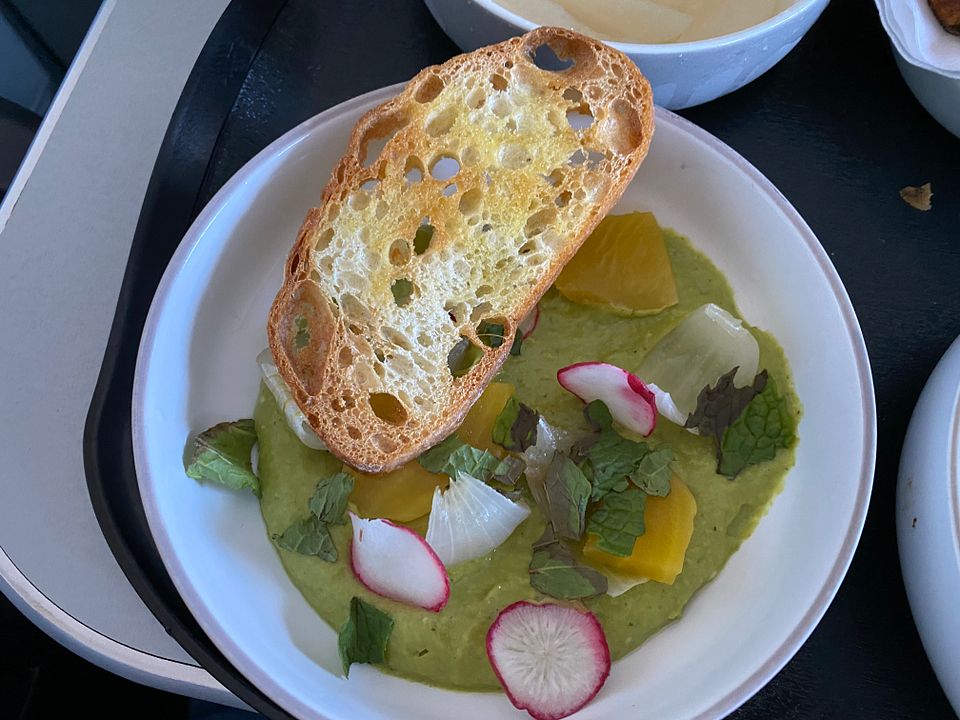 Banana Bread Pudding V, NF
Crème Anglaise
Poached Egg GF, NF
Fried rice, marinated lobster, basil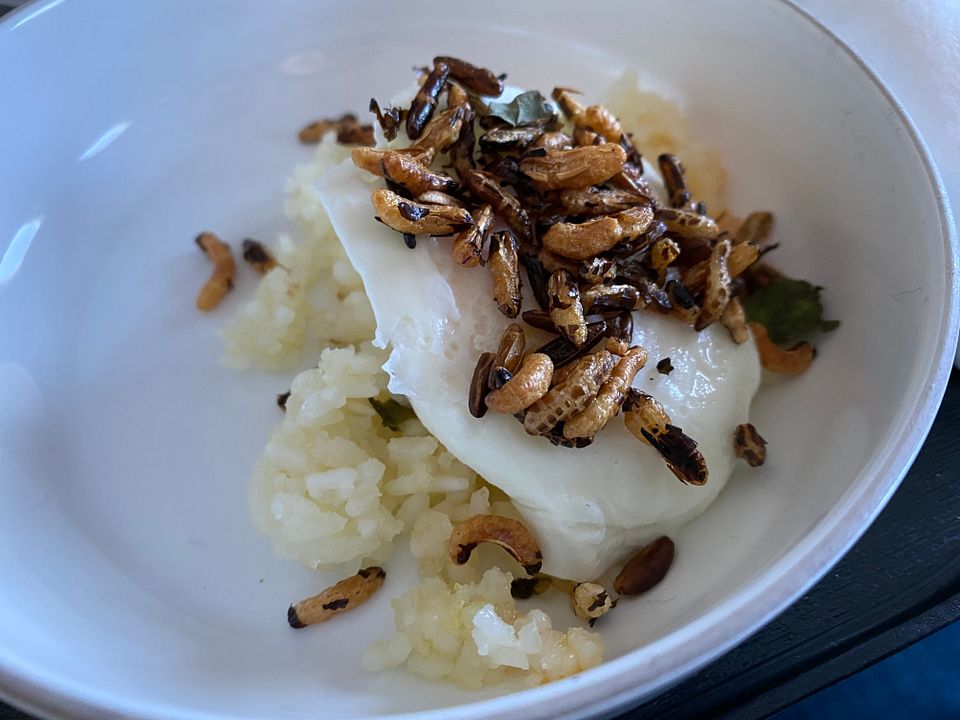 [I did not find any lobster]
Side of Maple bacon available upon request.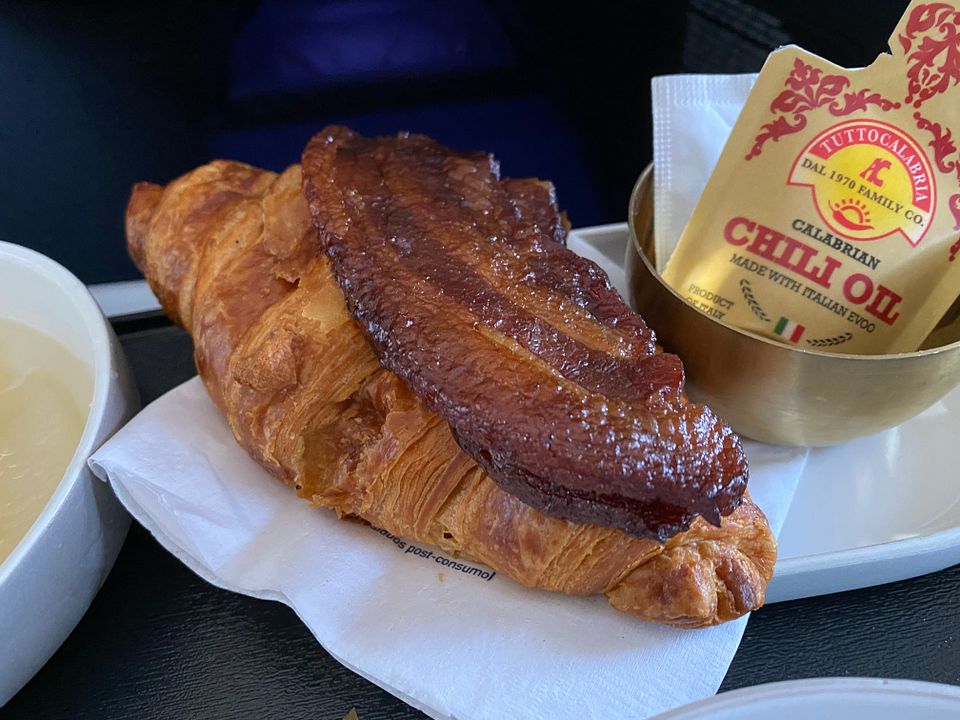 Warm Croissant was offered as pastry of the day!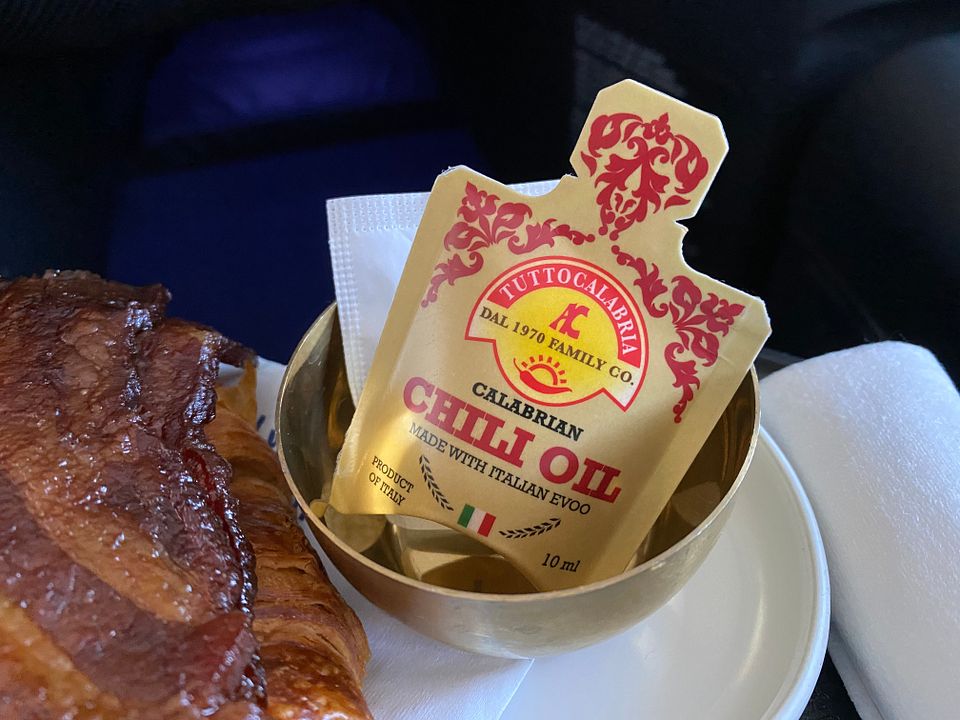 V vegetarian DF dairy-free VG vegan GF Gluten-free NF nut-free
If 'upon request' is noted, crew will omit ingredient(s) to meet dietary requirement.
Please ask your crewmember about our flexible dining options.
Ingredients may vary based on seasonality and availability.
Gastro Glossary
Crème Anglaise – French term for "English cream," a pouring custard used as a dessert sauce.
Honestly it was a very disappointed breakfast with lack of quantity! JetBlue really needs to serve a pre-arrival light meal – a fruit and cheese plate will be nice, or enhanced the breakfast service with more food. A real fruit bowl will be appreciated instead of this overly sweet pear soaked in syrup dish. The poached egg dish was really too small. Thankfully I had a big breakfast prior to the flight.